Making a Statement with Madpax: The Backpack that Aces the School Yard!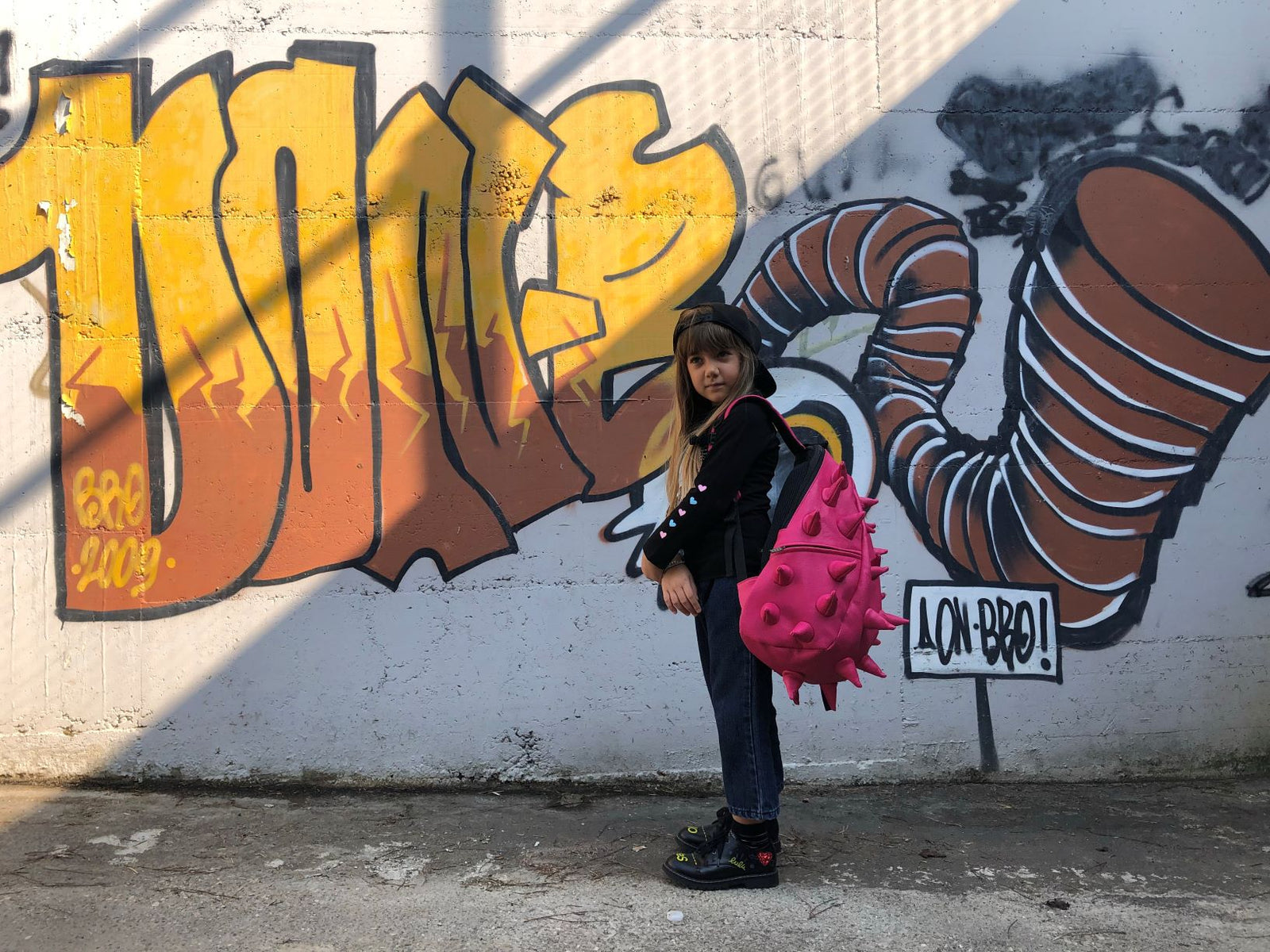 When it comes to back-to-school shopping, there's one item that stands out from the rest - the backpack. It's not just a bag; it's a canvas to show off your style and personality. But with so many options out there, which backpack truly makes the grade? Madpax dominates the school style with our 3D backpacks that say it all - and all in the right ways.
3D Designs: Stand out for all the right reasons. Madpax backpacks are not your average school gear. Say goodbye to ordinary and embrace the extraordinary with our vibrant 3D designs. Spikes, scales, bubbles, and blocks - every backpack is a masterpiece that sparks imaginations and turns heads. From whimsical designs to eye-catching patterns and textures, each design is uniquely different, just like you. 

The Confidence Factor: School is a place to shine, and discover your secret sauce. What are your passions and how will use your unique personality and talents the world? Madpax wants to empower you to do just that. Our bags are more than fashion accessories; they're a symbol of confidence and self-assurance. As you strut through the hallways with your Madpax backpack, it exudes an unmatched sense of bravery, unafraid to show the world who you are and that you're not afraid to chase your dreams.

Durability and Functionality: School life can be a whirlwind of activity, but with Madpax, you're always ready to take on any challenge. Our backpacks are crafted with durability in mind, ensuring they withstand the rigors of daily use and playful adventures. Each pack comes with a padded laptop sleeve, durable zippers, easy to clean...Plus, they come equipped with practical features to keep everything organized and accessible.

For Every Kid - Express Yourself Loud and Clear! At Madpax, we believe in supporting all kids to embrace their unique awesomeness. Whether your child is a sports enthusiast, an aspiring artist, or a daydreamer with endless imagination, our backpacks provide a way to express who you are at heart. So go ahead and shine like the bookworm, rockstar, athlete or drama enthusiast you want to be - Madpax has a style for everyone. It is you being you that makes our world dynamic, diverse and colorful.

Join the Movement: Live Life in Full Color! Madpax is not just a brand; it's a movement. We encourage kids to embrace their individuality, be brave in their choices, and spread joy wherever they go. With each Madpax backpack, kids become ambassadors of self-confidence, inspiring their peers to do the same. We donate 1% of revenue to causes that help kids through anxiety, depression as well as equip them with resiliency tools so they can conquer whatever life throws their way!
In the quest for the perfect back to school style, Madpax has your back (literally!). With our cool 3D designs, confidence-boosting style we are here to celebrate the uniqueness of every kid. It's time to make a bold impression, turn heads, and express yourself loud and clear. Join the Madpax movement, and let every school day become an opportunity to live life in full color.
So, parents and kids, don't settle for ordinary when you can have extraordinary. Choose Madpax, the one that says it all and all in the right ways!
---